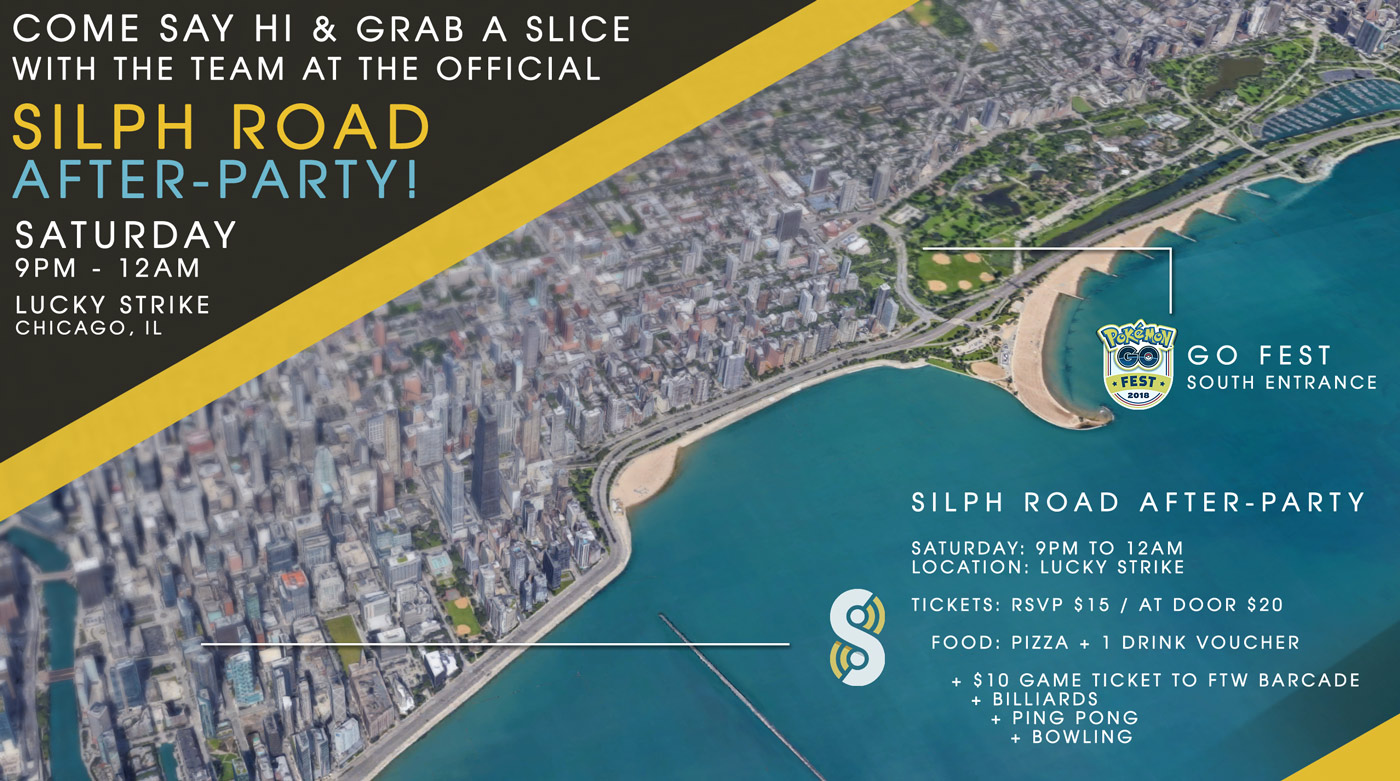 The Silph Road After-Party was a highlight of GO Fest last year for hundreds of travelers from all over the world – and it's back! Come say hello and kick back with the Silph Road team after a hard day of grinding in the sun.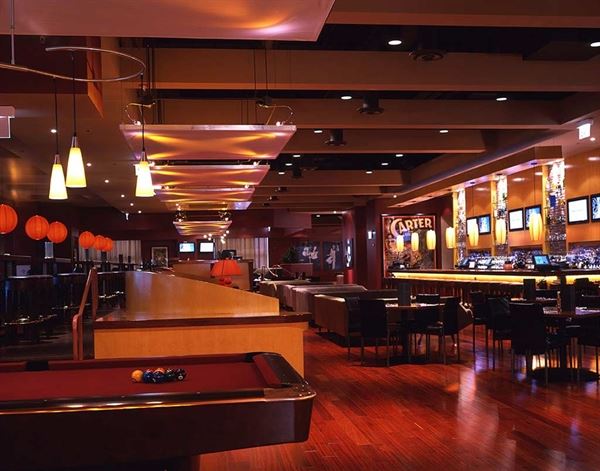 Like last year, we've planned the main Silph Road meetup as an after-party! We can only take 300 travelers on the RSVP list in the venue – so we're pre-selling tickets (which are subsidized by Silph gear sales!) for $15 at the link in this post!
Tickets to the meetup get you:
Pizza
1 drink voucher
A $10 game card
Bowling, ping-pong, & billiards
The Game Card is for FTW, a large partner barcade attached to Lucky Strike. It's a lot of fun. 🙂 Walk-ins will be welcome until the venue hits max capacity (which it very well might!) Tickets at the door are $20. Doors open at 9pm Saturday night!
We're broadcasting this information in the Silph Road GO Fest Discord server, as well as to those who provided emails for meetup updates. Half of the available tickets are already gone at the time of this update!
Can't wait to see you travelers in Chicago. The Silph Executives will be there – be sure to come say hello!