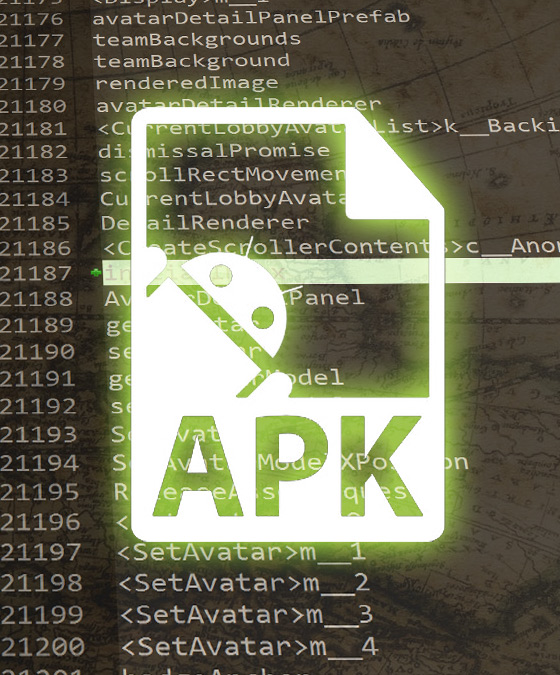 Hot on the heels of v0.93.3, a new APK has been released, travelers!
We've taken a look through the changes (which once again were many) and have attempted to decipher any potential clues to what's happening under the hood. Once again – most of this will not interest the majority of our travelers! But to satiate the curiosity of the rest of us, here are the findings we've been able to confirm.
Let's dive in!
---
Fixes & Patches
1. The UTC Timezone Issue: Reportedly Resolved
While this isn't an APK finding, it's the most critical patch in this update and we wanted to draw attention to this for our travelers with EX Raid passes. Be sure to update if you're on v0.93.3 so you don't accidentally mess up your timezone calculation!
---
Changes Reverted in this Version
2. Database Tools & Libraries Restored
In v0.93.3 there were huge changes to the codebase, due to the removal and introduction of new libraries and tools.
In v0.93.4, one of the largest libraries, involving database manipulation (SqlExpressions), has been curiously restored.
We can only speculate as to why this was removed in v0.93.3 and immediately restored. It may simply be an issue with something on that branch of code and we'll soon see it removed in the next version update(s).
3. QR Code Alphabet Restriction Removed
In the previous version, an update was made to the QR code / promo code scanner library called ZXing. The ALPHABET attribute which was added in that version was removed in v0.93.4.
This may reflect another branch rollback and a simple version downgrade of the ZXing library/plugin.
4. PTC Authentication Tweak
The get_ErrorMessage attribute in the PTCException object has been reverted and removed. This may be another branching issue, or it may have already served its purpose. We wouldn't be surprised to see it return in the next patch or so.
---
Changes NOT Reverted in this Version
This is not a complete rollback, as other patch versions have largely been in the past. Much of the changed code from v0.93.3 is still changed in v0.93.4. Here's what has remained:
5. New Map Renderer
The map rendering library update introduced in the last version is still in the update. This includes updated code for rendering roads/parks/buildings/water.
6. The GO+ Tweak
The attribute PgpSetProduct still remains in the latest version – added to the GO+'s metadata.
7. Despawning Optimizations
The new code to handle object pooling and despawning has remained as well.
8. Unity UI
The Unity UI .dll and components remain entirely removed in this version. This is, once again, a major change to the app codebase, and has not been reverted in this patch.
---
And that's the patch, travelers! Nothing too groundbreaking, as expected, as this was a simple minor version increase. While we're here, however, we wanted to mention one final tidbit which may be good for those unfamiliar to know:
A Word On Staged Rollouts
We saw a very small percentage of our travelers get selected for v0.93.3's rollout. This is an intentional practice in app rollouts called a staged rollout.
Niantic (or any game developer!) can elect to roll a version update out to a tiny percentage of their userbase (e.g. often 1%) to ensure no additional compatibility issues or missed bugs are introduced with the new update. Niantic has used this strategy in practically every rollout we've observed.
In the case of v0.93.3, the "UTC bug" (where times displayed in the UTC timezone instead of your local timezone) appears to have been caught, patched, and a fix rolled out within 48 hours. Instead of gradually increasing the percentage rollout of the Android APK, the rollout is halted in favor of waiting for the next patch.
But… Something happens on the Silph Road that doesn't happen out in the wild.
The APK for every update is so hotly anticipated by our travelers (and the Silph Road team!) that the APK is distributed via APKMirror as soon as one of the 1% receives it. Before long, a large number of the Pokemon GO community is running the latest update regardless of their selection status.
In essence, the hype and APK distribution on the Silph Road (and elsewhere) undermines the 1% rollout strategy – as a large number of dedicated players receive the rollout before it can be tested and patched.
In a "normal" mobile app setting, very few of our travelers ought to have experienced the "UTC bug." The patch would have already been in place before 99% of our travelers ever experienced it.
The moral of the story? There isn't one. But this is something to keep in mind when installing the APK ahead of your official selection via the Play store! The 1% are the live testers – and, as so often happens on the Road, we all become the 1% when downloading the APK outside the Play store. The debugging and glitch identification conducted on the Road is useful – it's almost incomparably comprehensive and accurate – something the 1% is supposed to be leveraged for. But those updating to the bleeding edge may also have to be prepared to downgrade if a breaking bug is too problematic.
---
Keep an eye out for any other performance improvements, travelers. Reports of GO+ upgrades have been more prominent than normal with v0.93. See how yours fares.
Until next time, travel safe!
– Executive Dronpes –