It's Silph Road Gear Time! We're (finally) taking orders for the Summer '18 run of official Silph Road gear!  Check it out, travelers:
Gear Shop: https://gear.sil.ph ~ Closed
Sign up to find out when the next season starts!
The Silph Road is about to run a new limited edition batch of swag to commemorate the 2nd anniversary of Pokemon GO and our time on the Road in July!
The Silph Road team manufactures a batch of official Silph Road gear every so often on the Road. The last batch was Summer '17 – and it was a huge learning experience for our team. Manufacturing is not the Silph Road team's specialty – so we've hunted down the best manufacturers making high-quality, durable stuff for our travelers looking to pick up some gear.
In order to keep costs low, we open pre-sales of gear then run the manufacturing order and ship. This takes more effort, and makes the turnaround time a bit slower (about 3 weeks domestic this round), but helps us not under-order and leave travelers unable to get gear, plus it lets everyone take advantage of the proper bulk manufacturing discount!
---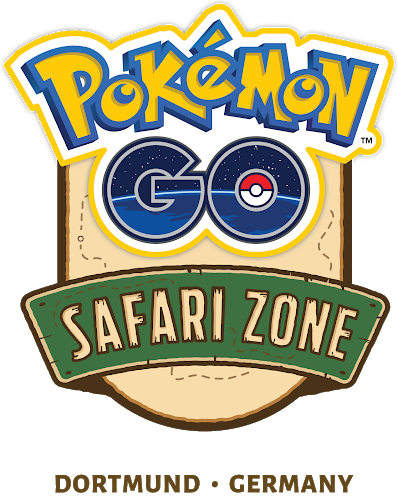 Dortmund, Germany: Free Gear Pick-up for Coins/Pins/Stickers!
Are you heading to the Safari Zone in Dortmund at the end of June? If your order doesn't contain a T-shirt, then select "Free Dortmund Pickup" as your shipping option and come grab it in-person from the Silph Road team! Be sure you DO pick it up in person if you select this option! Orders marked for free pick-up in-person that are not picked up may not make it to you – so make a point of finding the Silph Road team in the park! (You can join our Safari Zone Discord for instructions where to find us!)
---
Learnings from Last Series
The Summer '17 batch of gear was fantastic – but it was also a challenge for our team. We received far more orders than we'd anticipated, and found ourselves under-equipped to manually fulfill the orders as planned. This led to delays for roughly 15% of our travelers. :/
This time the Silph Road team will be employing an 'automatic fulfillment' 3rd party to help make sure gear get shipped quickly and with tracking numbers on all orders. This cuts into the margins of the gear batch, which means less goes toward supporting the Road, but it's a no-brainer in our mind after the challenges with the last series. Above all, we want our travelers to be able to rep the Road in their own cities around the world – and no one likes shipping delays!
---
Frequently Asked Questions
Any Way To Ship Cheaper Outside the USA?
Unfortunately, we were unable to find a solid fulfillment center in Europe this series. The best solution instead would be to do a "group order" with any folks in your city via Discord/Telegram/etc so shipping is only applied once!
When do pre-orders close?
We'll be closing pre-orders and manufacturing <72 hours from this post. (June 8th)
Is the pin numbered?
Yes. This is a limited run, and each pin will have a unique number on the back.
What metal is the pin?
Copper! This will be the first variant of the Silph Road pin in antique copper.
Tell me about the "coin"?
This is the second Silph Road 'challenge coin' we're producing. It will feature the Silph 'S' logo on the back while the front will commemorate the second year of Pokemon GO on the Silph Road. Designs are still being finalized – but this will be a sweet collectors item for those who are into these things. The coin is a high quality brass/zinc.
---
Parting Words
We hope you like the Summer '18 line-up, travelers. Our first batch of swag was woefully too small. Our last batch was so large it overwhelmed the team. This time, we think we've got large-scale gear manufacturing and shipping down. 🙂
So take a look and help rep' the Road in your area! (And tweet us a pic – we love seeing shots of Silph Gear in the wild!)